This article is a copy on one on the Human Rights And Wrongs blog, where it was published in November 2019. The original has further references and slightly more information.
Seven million boys are deprived of their freedom worldwide according to a United Nations report.
Boys are also disadvantaged in areas of armed conflict.
United Nations Secretary-General (the top boss) calls upon all nations to address the root causes of deprivation of liberty of children, reduce inequalities and support families to empower them for good child-rearing.
Article 12 of the Convention on the Rights of the Child is commended to nations, to empower children to actively participate in all matters directly affecting their lives, and to influence decisions relating to their treatment.
Family is identified as a key necessity for the well-being of children.
Deprivation of liberty
Causes and effects
The latest report from the United Nations (UN) on children and liberty reveals that children lose their liberty in prisons; in police custody; in migrant camps; under duress in homes for the disabled; in welfare institutions; and in war camps. Children may be in prison as a result of their own crime or to stay with their mother. Almost no father-child facilities exist in the world's prisons.
The authors warn against the consequences of deprivation of liberty: the number of mental illnesses in children can increase tenfold in custody. In addition, those affected die on average much earlier than peers who have lived in freedom.
The lead researcher says that "children under all circumstances have to be protected from the traumatic experiences detention settings inevitably create."
According to professor and human rights lawyer Manfred Nowak, more needs to happen so that children no longer have to live in bondage. The authors of the report refer to the various forms of deprivation of liberty as "structural violence."
Where there is political will and determination, a report by United Nations Children's Fund (UNICEF) concludes, children's lives and well-being will improve.
Numbers and sex
The UN Secretary-General's report to the General Assembly stated that data collected for the study and well-grounded scientific approximations indicate that, altogether, a minimum of between 1.3 and 1.5 million children are deprived of liberty per year.
The figures of 1.5 million children deprived of liberty is thought most likely a substantial under-count. Already, media reports of just how many children are not at liberty varies hugely, all claiming to be based on the report. Numbers from 400,000 to 18,000,000 worldwide are reported in the media.
Because of uneven data collection and reporting, the 1.5 million figure is likely to be an underestimation of the true number of children deprived of liberty each year.

The Globe Post
The 'Message from the independent expert' in the report to the General Assembly states "More than seven million children worldwide are in fact deprived of liberty per year" and calls this a conservative estimate.
The authors of the report, in a German-language interview in Geneva, reiterated that seven million children without liberty is a minimum and that the number of unreported cases could be even higher. Almost all of them are boys.
The study findings are clear on this point: boys are especially affected. Fifteen times more boys than girls are in bondage worldwide.
Two reports
Global study on children deprived of liberty
The Nowark report (aka the GSCDL study) was initiated by UN General Assembly resolution 69/157 adopted in December 2014. The Secretary-General was to commission an in-depth study on children deprived of liberty.
In October 2016, law professor and human rights lawyer Professor Manfred Nowak, from Austria, was appointed as Independent Expert leading the study, which is the first scientific attempt, on the basis of global data, to comprehend the magnitude of the situation of children deprived of liberty, its possible justifications and root causes, as well as conditions of detention and their harmful impact on the health and development of children.
An examination was made of the situation of children — anyone under age 18 — detained in the administration of justice, in immigration detention, in orphanages and other institutions, living in prison with their caregivers, and detained in the context of armed conflict and national security.
reliefweb reported in October 2019, based on interim releases of information:
Nowak found some areas of progress, including a reduction in some countries in the number of children in institutional care or detained in the criminal justice system. At least 21 governments said that they do not detain children for migration-related purposes. Some countries have adopted formal protocols to avoid detaining children in the context of armed conflict. The nongovernmental groups urged all countries to examine and adapt the good practices documented in the study.

reliefweb October 2019
The report of the study was presented in November 2019, as part of General Assembly resolution 72/245 and is available online here.
Nowak's findings are based on 12 regional and thematic consultations, questionnaires requesting data from every UN member state, comprehensive reviews of literature on the subject, and additional research by expert groups.
The Nowak study builds on two earlier United Nations global studies, the impact of armed conflict on children, prepared by Graça Machel (A/51/306), and on violence against children, prepared by Paulo Sérgio Pinheiro (A/61/299). The Pinheiro study showed that the risk of physical, sexual and psychological violence is greatest when children are deprived of liberty.
The data collected for the study indicate significant gender disparities in the situation of children deprived of liberty. Altogether, there are far more boys deprived of liberty worldwide than girls. In the administration of justice and in the contexts of armed conflicts and national security, 94 per cent of all detained children are boys.

UN Secretary-General
The Nowak study did not include cases of liberty restriction within the family, nor by criminals activities, such as trafficking. The sale of children was only covered when it occurred in the context of matters such as forced marriages and compulsory child soldiers.
The 789-page study has a number of cross-cutting chapters, focusing on child participation, disability, gender and health. However, although there was representation from the UN Working Group on the issue of discrimination against women in law and in practice (WGDAW) there is no such body to represent either discrimination against men in law and in practice, or even specifically discrimination against children in law and in practice.
A recent human rights conference held by the UN in Geneva to mark 30 years of the Convention on the Rights of the Child asked the question "Children's rights and women's rights: tensions or synergies?" It is reasonable to ask why women are getting so much special treatment when millions of children are suffering.
Jo Becker, Children's Rights Advocacy Director of Human Rights Watch and Alex Kamarotos, Executive Director of Defence for Children International co-chaired the large panel of non-government organisations (NGOs) that undertook the research.
The Convention on the Rights of the Child at a crossroads
Also from then UN and released in November, by UNICEF, is a report with the tagline "for every child, every right", published on 18 November 2019, along with a press release.
The UNICEF report reveals historic gains overall for the world's children since the Convention on the Rights of the Child was adopted 30 years ago. But it also highlights areas to concentrate on for further improvement.
This report does not consider any of the Nowak study's findings — there just hasn't been time enough. Nevertheless, it has some points of conjunction with the Nowak report and is referenced in this article.
UNICEF General Manager Henrietta Fore said that in addition to ongoing health , nutrition and education challenges , children today face new threats such as climate change , online abuse and cyber-bullying.
The UNICEF report is more like the usual feed from the feminist organisation. "Gender norms" appears five times, "girls' empowerment" three times, and "boys' empowerment" not at all. "Girls" appears over three times more often than "boys" even though the document covers infant mortality, medical care, and poverty: all areas which disproportionately affect boys.
Migrants
Over 330,000 children in 77 countries are held in immigration detention each year. An estimated 5.4 million minors have to live in shelters around the world, giving them no freedom.
UN experts have concluded that detention of children for migration-related reasons can never be in the best interests of a child, and holding them for a long period is against several treaties. Nevertheless, a third of a million kids are kicking their heels in such places, some for extended periods of time, without education or any other stimulation.
However, the problem can't be solved just by putting them out on the streets. The French advocacy group Ligue des droits de l'Homme (League for the rights of man) (LDH) issued a communiqué from the General States of Migration on 19 November 2019:
[We] are witnessing daily, throughout the country, institutional violence against foreign minors who are left on the street, abandoned to themselves, deprived of their fundamental rights (housing, health, schooling).

Ligue des droits de l'Homme
LDH called on the French authorities to act without delay so that no isolated foreign minor remains on the street. They call for more from the public, as well, wanting "broad mobilization of citizens in all regions of France" to make sure that "the care of isolated minors who find themselves on the street" and families waiting to regularise their administrative situation with schoolchildren were given their fundamental rights by the public authorities.
Although UNWomen has announced the proportion of males in migration detention camps to be lower than that of women, the global study on children deprived of liberty concludes that two-thirds of the children in migrant detention are boys.
Judicial bias against males
It is well known that men get much worse treatment throughout the judicial system than women. What has not been publicised so well until now is that this anti-male bias extends to boys, too.
The study found 410,000 children are held in jails or prisons, 330,000 in immigration detention, and between 430,000 and 680,000 in institutions that meet the legal definition of deprivation of liberty. The study also found children with disabilities to be overrepresented in detention.

The Globe Post
Criminality of children
Over 120 States maintain the minimum age of criminal responsibility at below age 14.
Children are often detained illegally, unnecessarily, and at great cost to their health and future.

The Global Study should prompt every country to adopt new policies and practices to dramatically decrease the number of children who are locked up.

Alex Kamarotos, director of Defence for Children International and co-chair of the NGO Panel for the Global Study on Children Deprived of Liberty
The 410,000 children held every year in jails and prisons are in an environment where violence is "endemic." Many are charged with "status offenses" that are not criminal offences for adults, including truancy, disobedience, and underage drinking.
According to the summary report, "tough-on-crime" policies, including the criminalisation of status offences, drug offences, petty crimes and low minimum ages of criminal responsibility, as well as widespread discrimination and corruption, contribute to a large number of children being deprived of liberty.
Many nations are likely to find this acceptable. Yet these are children: by definition people not entirely responsible for their behaviour. Prison is not likely to improve bad socialisation. Families, and good fathers, will.
Compared with the overall crime rate for children, the data gathered for the study show a tendency of the child justice system to be more inclined to apply diversion measures to girls than boys. While approximately one third of all criminal offences worldwide committed by children are attributed to girls, only 6 per cent receive a prison sentence. There may be various reasons for this phenomenon. Most importantly, girls usually commit less violent offences and are more often accused of status offences. Girls are generally first-time offenders and more receptive to the deterrent effect of incarceration. Another explanation is the chivalrous and paternalistic" attitude of many male judges and prosecutors in the child justice systems, who assume, according to traditional gender stereotypes, that girls are more in need of protection than boys.

UN Secretary-General
It may be that prison is very rarely the right place for a child, though there can be little doubt that there are children who need to be restrained for society's sake. Putting male children in prison is likely to cause even more psychological harm to them than the few girls in prison, given boys' typical need for physical exertion, free expression and thorough socialisation. If 'toxic masculinity' exists at all, it could well be created in child prisons, just as it is in the sexual depredation upon boys by older women.
Detention is fundamentally harmful to children, yet many countries use it as their first response to difficult circumstances, rather than the last… Governments should invest in alternatives that not only protect children's rights but produce much better outcomes for children, families, and society overall.

Jo Becker, child rights advocacy director for Human Rights Watch
Deprivation of liberty means deprivation of rights, agency, visibility, opportunities and love. Depriving children of liberty is depriving them of their childhood.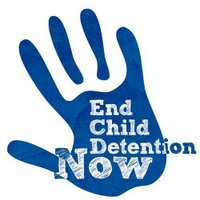 "Children globally are locked up in prisons, immigration detention centres, care institutions, drug treatment centres and mental health facilities. The #GSCDL report calls out the deprivation of children's liberty as a rights violation."

Child Rights International Network (@CRINwire) October 8, 2019
The General-Secretary says the estimated 160,000–250,000 children in remand centres and prisons worldwide was partly put down to "lack of support for family environments" and "discrimination". He pointed out that of all the factors that contribute to a child being in detention "boys, are largely overrepresented in detention and throughout judicial proceedings".
"Deprivation of liberty constitutes a form of structural violence against children"
In view of the latter observation, and the overwhelming preponderance of boys in custody, can one not reasonably conclude that here we have an instance of gendered structural violence – against boys? And yet you will find no mention of this in the Istanbul Convention.
…
Almost all you need to know is the title of one of the report's sub-sections,
"Penal System is the Most Gendered Institution in Society"

William Collins, The Illustrated Empathy Gap
While many Western nations have power-blocs, often publicly-funded, who lobby and press for there to be no women in prisons, the United Nations is now calling for states to concentrate on children. "States are urged to develop national action plans aimed at an overall reduction in the numbers of children in detention and/or the elimination of detention for children."
Criminality of parent
Since the 1970s there has been a notable lack of concern for the connection between children and their father. This has been identified for decades as a source not only of despair and unhappiness but also of social disruption and unrest. It is good to see some words from the world's top governing man on this topic, even — or especially — as head of a feminist organisation.
Although most States allow convicted mothers to co-reside with their young children in prison, only eight States explicitly permit fathers to do so. Even in places where fathers as primary caregivers are allowed to co-reside with their children, there are (almost) no appropriate "father and child units" in the prisons, which means that there are practically no children co-residing in prison with their fathers.

UN Secretary-General
Despite pointing out the poor situation for fathers and boys, the summary report deflected away from this dire situation for males, asserting without any figures to back it up that "girls often suffer gender-based discrimination". Cited among these were being criminalised in countries where prostitution is illegal, even though all countries which do so also criminalise male prostitutes and treats them even more harshly. "Gender based" discrimination doesn't often work against girls: it works for them.
The overall numbers of children locked up with a criminal parent (almost always the mother, due to lack of facilities for fathers) is relatively low: around 19,000 globally. The numbers of boys spending time in jail with their mother is similar to the number of girls doing so.
It is recognised that both the exposure of the child to detention and the separation of a child from a primary caregiver have adverse consequences. There is no easy answer, although supporting both parents, including the father not in jail, would resolve some issues.
While between 430,000 and 680,000 children have been placed by judicial authorities in institutions that meet the legal definition of deprivation of liberty, the total number of children in institutions is estimated at 3.5 to 5.5 million;
Children with disabilities are significantly over-represented in detention in the context of administration of justice and institutions…

reliefweb
In detention, girls are particularly vulnerable to sexual and other forms of violence. It is known that all-female environments tend to be more violent than all-male environments, so prison is not likely to help girls grow up secure and confident.
Imprisoning children violates the United Nations Convention on the Rights of the Child. This only allows minors to be interned for a short time and only as a last option.
Child marriages
Child marriage, which has decreased globally, is commonly defined as a formal marriage or informal union before age 18. UNICEF say that girls are six times more likely to be married before age 18 than boys.
There is a section of the UNICEF report on the percentage of women aged 20 to 24 years who were first married or in union before age 18 but no examination of the number of men who were in similar situations, even though it is widely accepted that males mature later, so marrying when young is even worse for them.
Education
According to some viewpoints, anything compulsory is, by definition, a limitation on freedom. If so, making children attend school is a restriction on their liberty.
In fact, children today are far more deprived of liberty than they were when I was a child more than 60 years ago, or when my parents were children 90 years ago. And children are suffering because of that deprivation….

Many changes in society over the decades have had the effect of reducing children's freedom, but the main ones fall in two categories.
The first category has to do with schooling.
It's obvious that compulsory schooling (which literally means forced schooling) is an assault on children's liberty. Children are required to go to school, and in school, they are not free. In fact, children are more deprived of their liberty in school than adult criminals are in prison. They are told exactly where they must be and what they must do almost every moment; freedom of speech and assembly are banished; they have no say in the rules they must follow; and when they are accused of violating a rule there is no due process in determining guilt or innocence or what their punishment will be. School has always been like this, but it is worse today than in times past because there is more of it and it is even more rigidly administered and restrictive than in the past.

Peter Gray Ph.D.
Psychology Today
Gray gives some examples of the ways things have changed. He also refutes that having a job is the same as going to school. "Adults are not forced by law to work at a particular job," he says, "and adults are always free to quit."
Quite reasonably, Gray discusses the conflict between children's need for care and their need for liberty. Morally, the balance is a fine one in a world in which the rights of people can be so driven as to look more like a wrong.
When it comes down to it, even the United Nations Convention on the Rights of the Child exposes this conflict. For example, when Article 37 requires that "No child shall be deprived of his or her liberty unlawfully or arbitrarily" it can seem that we should not be forcing children even into school. But then Article 28 states that signatories "recognise the right of the child to education, and with a view to achieving this right, they shall make primary education compulsory and available free to all." So it seems that, arguably, limiting a child's liberty for the sake of their education is not only allowable but required.
Gordon Brown, a former British Prime Minister and UN Special Envoy for Global Education, rightly pointed out a harsh reality: there are also millions of children who, ironically, have no schools to walk out from. The figures are staggering: there are 260 million who don't go to schools, mostly because there are none, while the education of an estimated 75 million children and youth have been disrupted by humanitarian crises.
Education Cannot Wait (ECW), is a global, multi-lateral fund dedicated to education in emergencies. Launched in 2016, and hosted by the UN children's agency UNICEF, ECW has invested in 32 countries. Top donators are Canada, UK, Germany and Denmark.
The more exposed [children] are, the more insecurity that envelopes them, the more deprivation and injustice they suffer, the stronger is our incentive and responsibility to ensure they can claim their right to quality education. Yes, access is very difficult during an active armed conflict. Yet, we must together with partners find solutions to overcome the challenges and obstacles. The ultimate solution is of course a political one: peace.

Yasmine Sherif, Executive Director, ECW
In general, the world has been becoming better educated and while the gap between rich and poor remains, there are fewer poor. Statistically, matters have been improving ever since communism stopped being a dominant part of much of the world. The gap between the sexes has narrowed, though the narrowing effect is slowing, partly because of sex-selection in some of the poorer regions of the world.
Since 1989, the global population has increased from 5.2 billion to 7.7 billion (148%) yet the number of children with no education has fallen significantly.
Armed conflict
The number of children detained in armed conflict has risen over recent years to at least 35,000.
Overall, an estimated 75 million children and youth have been disrupted by humanitarian crises including war. These crises disrupt services, displace people, separate families, and discourage social investment. It can make counting how many children have their liberty deprived very difficult.
According to UNICEF, the number of verified serious violations against children in conflict has nearly tripled since 2010. Children younger than age 5 in countries experiencing protracted conflict are 20 times more likely to die from causes linked to unsafe water and sanitation than from direct violence.
Children detained in the context of armed conflict often find themselves in a cycle of violence. First, armed groups illegally recruit them, usually through force, coercion or deception. Second, government authorities then detain them for suspected association with those very groups, often subjecting them to ill-treatment, which can make them susceptible to re-recruitment.
The Independent Expert on the Central African Republic previously asked for specific attention on the situation of young people, who are particularly vulnerable to extremist discourses used by armed groups as new recruits. In some provinces of the country, programmes for reintegrating children and reducing their violence are working well.
Authorities often subject detained children to ill-treatment. This includes torture, most often for military intelligence.
The majority of children deprived of liberty in the context of armed conflict see their procedural rights violated, sometimes in contravention of explicit protocols mandating the handover of children associated with armed forces or groups to civilian authorities for rehabilitation.

Summary Report to the Nowak Study
International law prohibits the use of children in direct hostilities, and any recruitment of children by non-State armed groups. States parties are meant to help such children with appropriate assistance for their physical and psychological recovery and their social reintegration. Yet in at least 16 countries where conflict pertains, governments or armed groups detain children.
It's easy for legislators and bureaucrats to draw up protocols making such demands. But few people will stop to consider even global protocols when their country, their life, and their culture is on the line. Only the powerful can afford to be magnanimous. The underdog must fight with all the tricks he can, including breaking some human rights to ensure others.
In July 2019, Michelle Bachelet, UN High Commissioner for Human Rights, expressed concern about the detention of the families of foreign suspected ISIS fighters in Syria and Iraq. An estimated 29,000 children – mostly under 12 years of age – are being detained. It is not clear how many of this estimate are child soldiers.
In 2000, more than a decade after the adoption of the Convention on the Rights of the Child, the United Nations General Assembly adopted an Optional Protocol on the involvement of children in armed conflict. Most Member States are parties to this Optional Protocol, which entered into force in 2002. It requires signatories to "take all feasible measures" to ensure that members of their armed forces under the age of 18 do not take a direct part in hostilities. It further bans compulsory recruitment of children. States parties must also take legal measures to prohibit independent armed groups from recruiting and using children in conflicts.
The number of children detained in the context of armed conflict and national security has increased sharply, driven by aggressive counter-terrorism measures that include detention and prosecution of children for online activity, including posts to Facebook and Twitter.

reliefweb
In 2018, at least 1,500 children were detained in the context of national security in countries without conflicts on their territories.
Lack of freedom for boys around the world
Professor Nowak states in the report that "It remains an undeniable fact that children deprived of liberty are invisible to the large majority of society and their fate constitutes the most overlooked violation of the Convention [on the Rights of the Child]."
Call for action
During 2020, UNICEF plans to undertake a global dialogue on what it will take to make the promise of the Convention on the Rights of the Child a reality for every child. They intend a wide discourse to include children and young people, communities, civil society, the private sector and the media. This dialogue will affect how UNICEF behaves in the future.
The Secretary-General, or Professor Nowak, calls for action by states. Among the action points are:
States should enhance the capacity, by means of investing in human resources, awareness-raising and systematic education and training, of all professionals who work with and for children in decisions leading to their deprivation of liberty, and those who are responsible for their well-being while in detention.
States are strongly encouraged to establish an appropriate system of data collection at the national level, involving all relevant ministries and other State agencies, coordinated by a focal point.
States should prioritise restorative justice, diversion from judicial proceedings and non-custodial solutions.
States should target the causes of the separation of children from their families and provide the necessary preventive measures through support for families and strengthened child protection and social support systems. States should invest in a well-planned, trained and supported social service workforce, as well as integrated case management systems.
States should adopt and implement standard operating procedures for the immediate and direct handover of children from military custody to appropriate child protection agencies.
States are encouraged to establish focal points who regularly collect reliable data on all situations of children deprived of liberty per year and on a "snapshot" date.
And in stronger terms:
States shall ensure that children being placed in hospitals, psychiatric facilities and rehabilitation centres, including for substance abuse, be properly counted and included in systemic transformation and deinstitutionalisation efforts.
States shall make every effort to place children in the wider family, and failing that, in the community in a family-type environment.
If 94% of imprisoned children were female, that would be a huge gender issue and proof of the oppression of women. So, we have to ask:
which sex is it that is being oppressed?

The United Nations promised "to leave no-one behind" by 2020. Of course, they were thinking of women at the time but that's no excuse to leave millions of unprotected boys behind. Or a hundred thousand girls.
Human rights organisations around the world can help to improve the situation for the millions of boys: at least some of who will be in every nation.
The NGO Panel for the Global Study on Children Deprived of Liberty coordinates civil society efforts in the implementation of the Study.
Document download
Men Webs has prepared sections of the documentation to download, so that you can get to just the bit you want. They won't keep them hosted forever, however, and if you want the official source of the 789-page Nowak report "The United Nations global study on children deprived of liberty" get it online here. There are no chapter bookmarks in this version.
UN Global study on children deprived of liberty (Nowak report)
The UN Secretary-General's 23-page summary report for the General Assembly is archived here.
The first document contains the full version of the report, with bookmarks added so that most PDF readers make it easier to find the content you want. The rest of the files are broken up sections of the report. Sizes are approximate.

Full Nowak report
Full report with bookmarks added 14.8 MB (14800 KB)

Preface parts
Prefaces 2400 KB
Abbreviations and Acronyms (part of Prefaces) 78 KB
Table of Contents (part of Prefaces) 61 KB

Background to the global study on children deprived of liberty
Chapters 1, 2 and 3 together 590 KB

Contextualising children's deprivation of liberty
Chapter 4 Rights 833 KB
Chapter 5 Views 785 KB
Chapter 6 Health (see also Appendix II) 690 KB
Chapter 7 Disabilities 944 KB
Chapter 8 Gender (meaning 'sex') 452 KB

Children in various situations of deprivation of liberty
Chapter 9 Justice systems 1700 KB
Chapter 10 Prisons 1100 KB
Chapter 11 Migrants 1100 KB
Chapter 12 Institutions 1600 KB
Chapter 13 Armed Conflicts 1000 KB
Chapter 14 National Security 1200 KB

Appendices and Bibliography
Annex I, II, III and Bibliography, together 696 KB
(There is no index.)
Other documentation
The UNICEF report "The Convention on the Rights of the Child at a Crossroads" (PDF, 74 pages, 9.9 MB) may be downloaded from the UN or read online here.
The United Nations Convention on the Rights of the Child is available in PDF from the UN.
---
This article was first published at Human Rights And Wrongs and is reproduced here with permission. ⓒ men.we.bs